Spraying season is amongst us! Making sure your sprayer is ready to go before you use it is a good idea to avoid possible headaches further down the road. Here are the top 5 common problem areas to check before using your sprayer.
The Filter
This may seem obvious, but the filter is commonly overlooked. A blocked filter can result in a lack of spraying pressure and can even lead to pump failure. Our sprayer filters are reusable and can be cleaned quickly and easily so make sure this is on your checklist!
The Pump
This is the heart of the sprayer; a failing pump can lead to a lack of pressure and performance. Here are a few things to look for:
External leaks: This is usually a sign of faulty diaphragm(s), cracks, loose components or fittings.
Loss of pressure: This can be the result of Diaphragms or sealing components of pumping elements or foreign material in valves (check filter). Is the pump rotating at the correct speed? (Check electric supply is suitable and working properly for electric pump, and check the PTO speed is correct on output of tractor for engine driven pumps)
Vibration on pressure side: This can point to an air leak on the suction side of the pump (or pipe work) or faulty valves.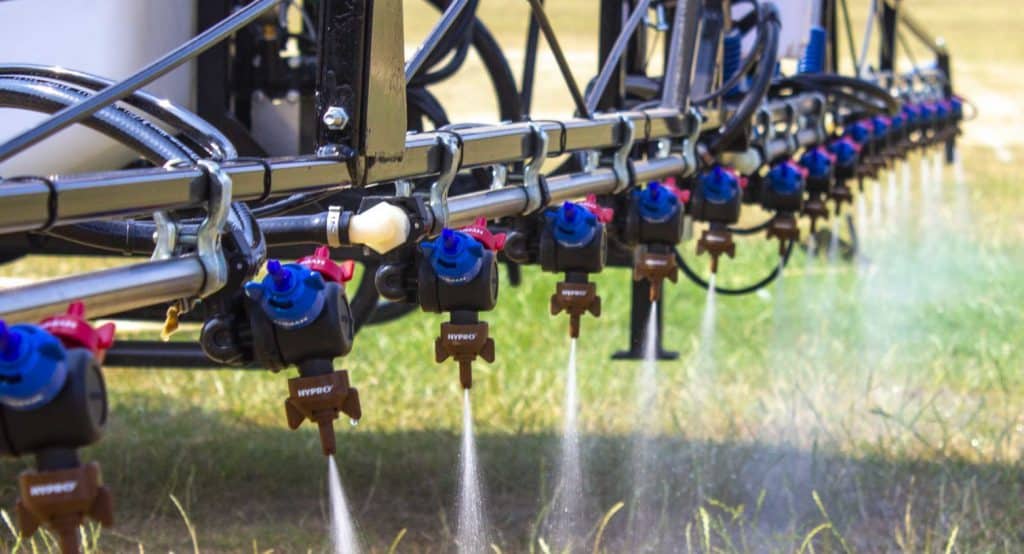 Nozzles
Blocked or cracked nozzles can lead to an uneven spray pattern and an unintended change in application rate. Their position on the sprayer makes them vulnerable to accidental damage so this quick-change item should ideally be kept as a spare for reduced downtime.
Pipework
The pipework has a critical role in getting the chemical to the nozzles at the required pressure. Any splits or loose connections can lead to a drop in performance. Loose connections can easily be fixed but damaged areas of pipework should be replaced instead of repaired.
Fixtures/Fittings
Keep your eye on the fixtures holding the components of the sprayer together, as loose fixtures and fittings can lead to unintended damage to other sprayer components. It is even more important to check these on sprayers mounted on vehicles which are driven on public highways.
Martin Lishman's service team are on hand to make sure we keep you spraying, whether you require help diagnosing a problem or need that critical spare part.
The above are only a small listing of possible faults and are not specific to any sprayers, always refer to your sprayers instruction manual for full guidance on maintenance procedures.